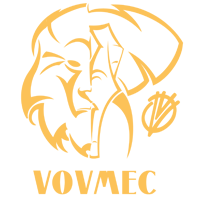 VOVMEC said we are getting ready and we are starting! So all good artists out there, lets get it together and make this happen to the max.
VOVMEC has the input: do you have the goods to make it happen?
Vovmec is a social base music and entertainment company helping and supporting independent artists and variety industries make it. We support beneficial causes especially helping and supporting victory over violence and all charitable opportunities that assist children in need and with health problems and at the same time supporting economic security and development of young persons.
VOVMEC supports the charity "BEBELIEVERS".
As it is said "Music makes the World go round" and so it is such for VOVMEC where we are Wild for Music and we don't stop until we can bring all kinds of music from every possible culture into the main stream for all to enjoy and all talents to gain the accolade deserved for their music creativity regardless of the genre.
We are ready to work with talents from any part of the world, if their music is good and it is worth to the ear listening, then it does not matter what language it comes out in, so long it makes you tap, nod and move. VOVMEC music experience began from the days of helping to raise talents from the streets of Birmingham, England (UK) through the Acafess and OIC Feeder program, through to the creation of feel Reel Records for developing and maintaining and running of all Drfeelx growth and music and including the ownership of Alom Records and its various artists genre.
Unfortunately we are not experts in promoting classical music, but we are open to be guided and this is another point of our culture in music. We are not too proud to learn and be guided in collaboration or in any way positive as much as it brings mutual benefits.
Our expertise genre are:
House & Club Music, RnB, Gospel, Pop, Reggaeton, Rap, African and World Music.
On the Movie side our main work is providing support ranging from supply of Soundtracks and Artist Cameos and Marketing means through testimonials in any form that will help the movies in promotion stages and launches. We are very keen on working with the movie industry and have formed major collaborations in past until present out of which we solidly have two main collaborators so far but we are open to work with all production companies, providers and film companies.
In collaboration and partnership with:
www.movieon.co.uk – Movie On Pictures
Provision of content, music, talent and marketing opportunities.
Hotcom Productions / Evaristus Ogbechie
Short movies and full movie productions.
For many years, we have been involved in creating music events on the continent of Europe especially in Italy where we provided inputs for events involving our artists. Our collaborations in making events work expands and has expanded into and from USA, Russia, japan, France, Spain/Ibiza, UK and Italy.
Our artists through our guidance have also been and are radio djs and we have also owned radio programs and managed radio stations.
We have also helped launched brands and testimonials and support products through provision of our talented artists. Our experience in this field of work spans from from the 1980's until present.
We are currently working on events through technology and mobile transmission platforms in partnership with www.tictoksocialmedia.com, a webtv social media platform.
Rotimi Imevbore Mike Felix (aka Dr.Feelx – DFX) is an artist known worldwide for his long career as a DJ, vocalist, singer, rapper, actor, producer, musician, presenter and showman.
Find out more
Contact us for information
We will reply to your message as soon as possible.